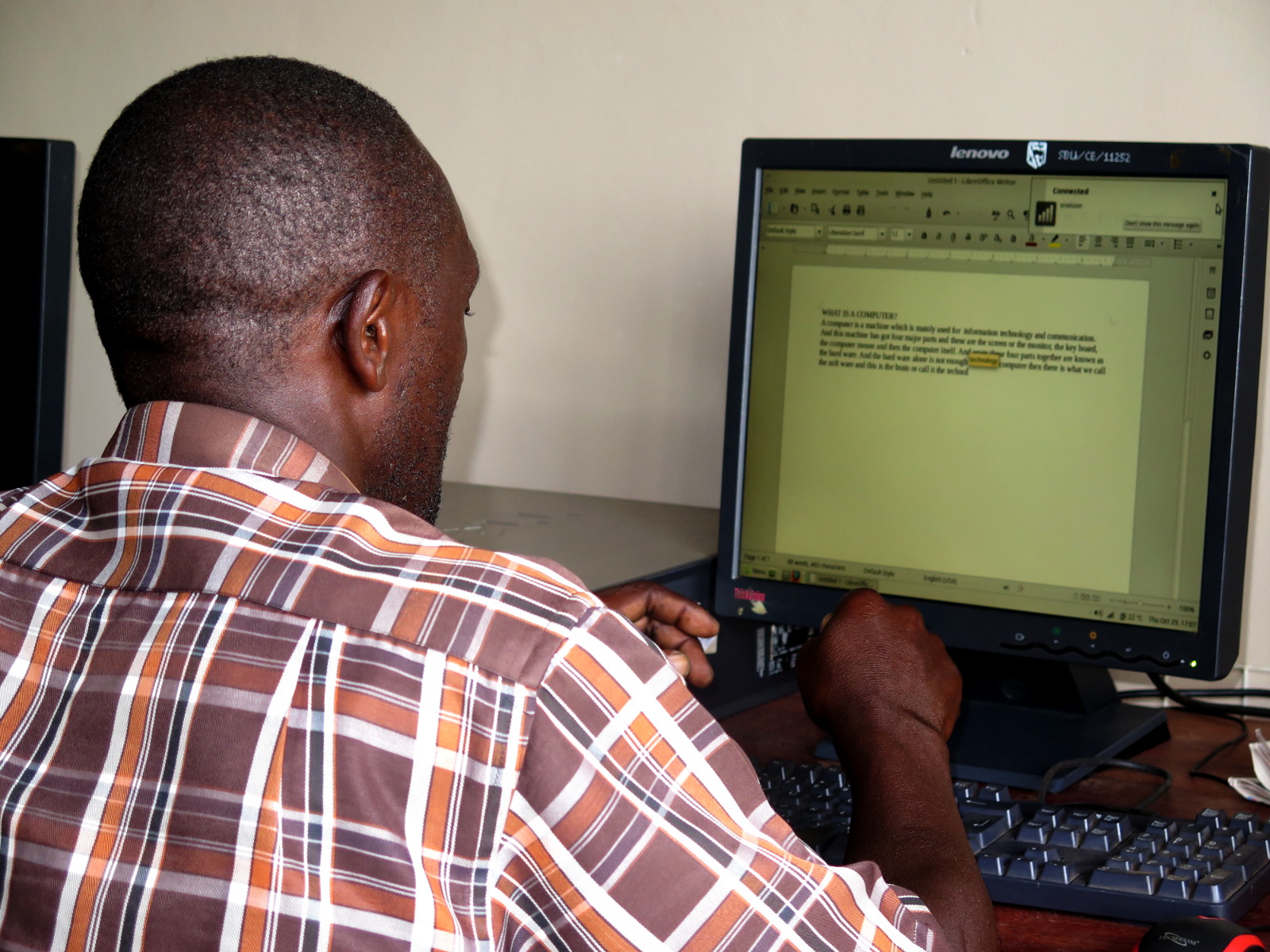 EnVision Computer Training was founded in 2015 by the local CBO Fredmon Good Father's Heart for Children in Luweero. Our goal is to offer high quality computer classes to the people of Luweero and the surrounding areas. All proceeds from the training centre are used to help local children in their educational careers.

We teach our classes based on Christian principles and devote about 15 Minutes of each session to Bible studies. The trainings are conducted by a missionary from Germany.

Our newly constructed and modern training centre is located in the heart of Luweero just opposite from St. Mark's Cathedral. It is equipped with 6 desktop computers on which we use Linux Mint 17.2 MATE for training purposes.